Ashwin Tara lavender Saree
Collection: T A R A | a range of
Hand

embroidery saris

Description: A collection inspired by  Cosmos and stars from the galaxy coming down to the earth. We see this beauty with naked eyes on the High Himalayan ranges. 
Crafted by the local women of this High desert mountains, Tara Saris narrate the feel of soft flow-ey winds, ombre shades of the night sky and the illuminating stars.It is fine embroidery on Skin friendly summer fabrics like fine mulmul and silk organza.



A CONSERVATION STEP TOWARDS A BETTER ENVIRONMENT AND SAVING THE EARTH USING FASHION AND CRAFTING EMPLOYMENT AS A TOOL. MEMBERS OF 'SHEN', AND THE LOCAL LADIES OF SPITI VALLEY HAVE COME OUT TO SAVE THEIR HABITAT AND CRAFTED THESE BEAUTIFUL DESIGNS, WHILE THEIR ROADS WERE BLOCKED WITH HEAVY SNOW LAST SUMMER. WE REACHED OUT TO THEM AND MADE SURE THEY HAD AN INCOME TO LOOK FORWARD TO.



Technique:

 Hand loom weaving, Hand- embroidery, Organic dying

Material: Silk organza with micro sized, moon white beads
QTY:

 1
Exclusively Handcrafted By: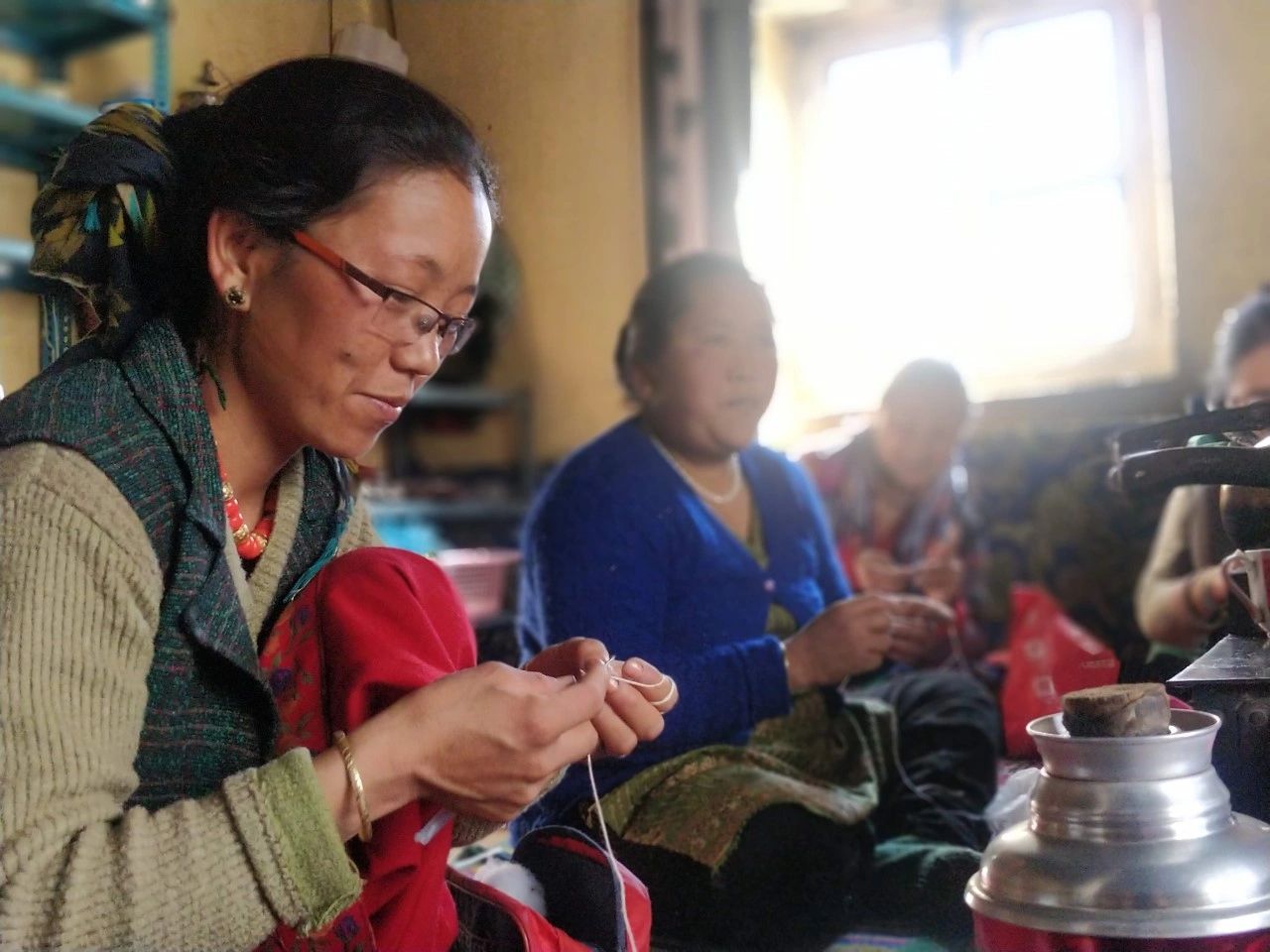 Details done by : Ms.Cherring Ankit, Village Mane- Spiti Valley
100% made in India product and uses traditional craft techniques. The unevenness adds to the beauty of the product, proclaiming it to be completely handcrafted.
Instructions: Dry clean only.
Caution: The product will dispose off some color, since it is hand dyed. 


Reviews